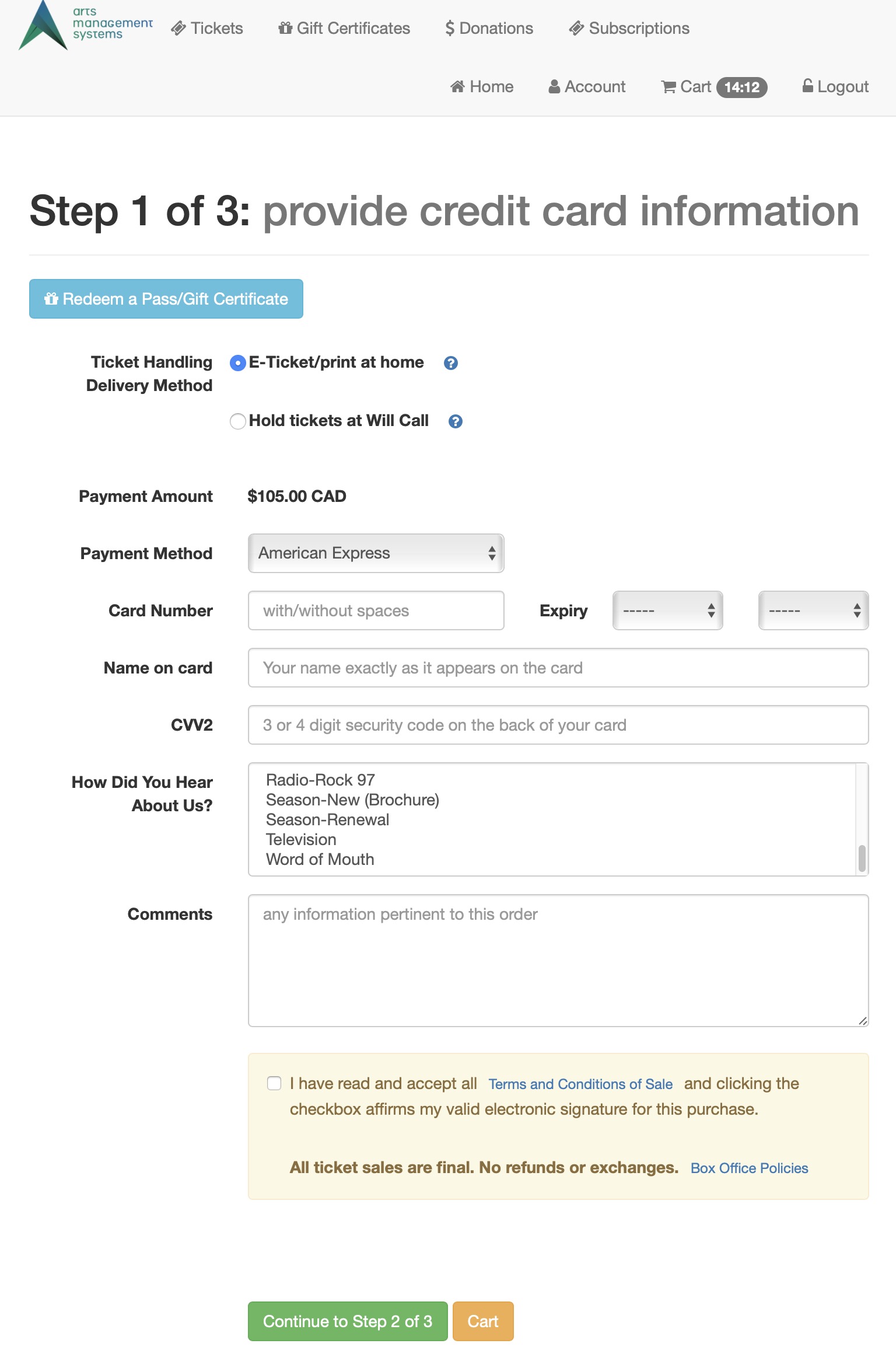 Description:
Questions and Answers:
Q: Why are there no payment methods in the drop down list?
A: If your credit card payment methods do not appear in the drop down it may be the Merchant Account is not setup to be used online. In Theatre Manager go to Setup >> System Tables >> Merchant Accounts. Double click on the merchant account and ensure the By the Web Listener box is checked. Under the Cards tab in the merchant account double click on each card and ensure the Available At Internet box is checked. The card will also need a bullet in the Yes column for Authorize Via Credit Card Server.
---
Location:
htdocs/1/WebPagesEN
Able to Call Page(s):
Called By Page(s):
Page(s) Referenced: