The following is a short list of problems that people may run into.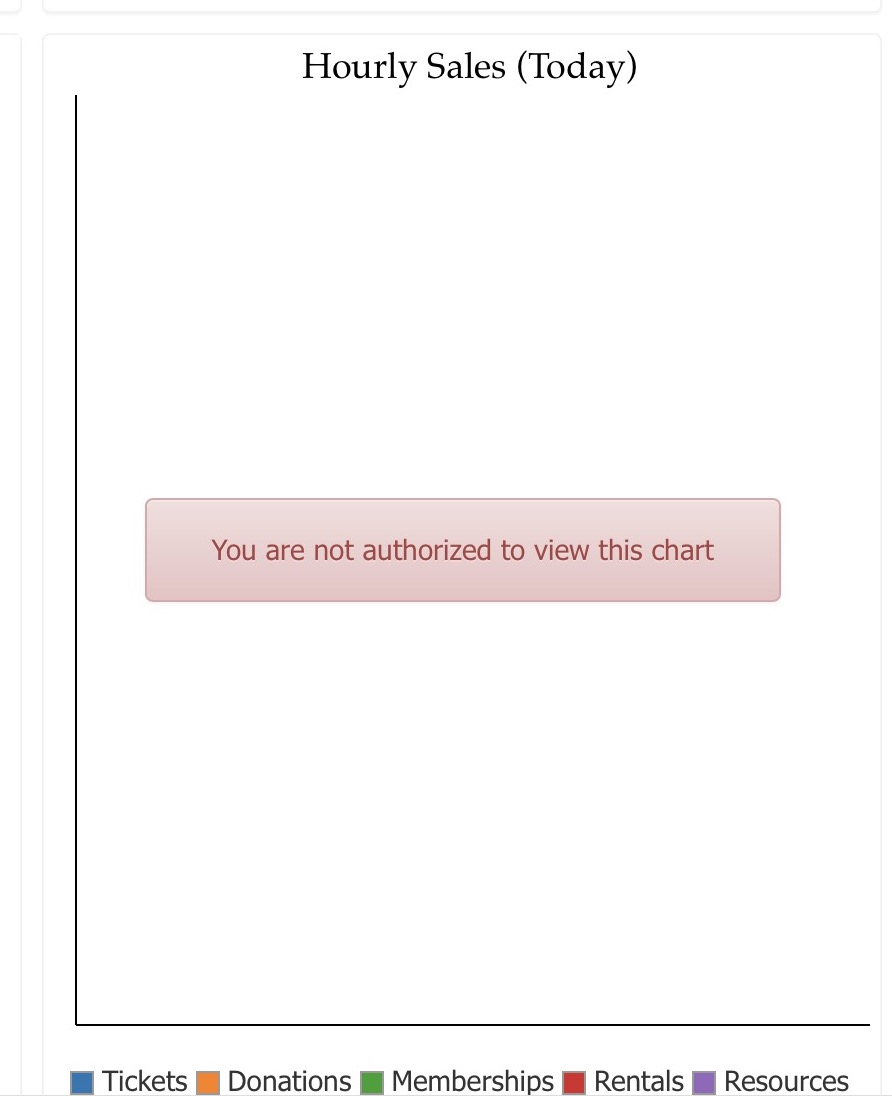 User Not Authorized
If a graph you put on your dashboard shows a message like You are not authorized to view this chart, the problem is user permissions for some of the data on the chart.
For example, if you are asking for a chart that contains data on donations and you are not allowed to view donation data -- then you could see this message.
You can allow charts to show the data if you have at least 'VIEW' permission for all of the data on the chart. In the example to the right, the chart has data from:
Tickets
Donations
Memberships/passes/gift certificates
Facility Rentals - basically inventory items
Resources - staff assigned to orders for purposes of billing
This means you need to be given VIEW access to ALL the data in
employee data
tab. (Future versions of reveal may only give you want you do have access to - but the message will appear if there is no access to anything).