This example shows URL's added to a fundraising form letter, suitable for eblasting to patron to ask for a donation with two embedded donation quicklink's.
In this example, there are 4 actual links:
Making the sample form letter
The links (above) are part of this sample fundraising form letter created in Theatre Manager with the purpose of emailing to ask people to donate. It is based on patrons so that I could use a mail list to determine the people to send to - meaning it could be volunteers plus donors in past year, plus ticket buyers with cancelled shows, etc.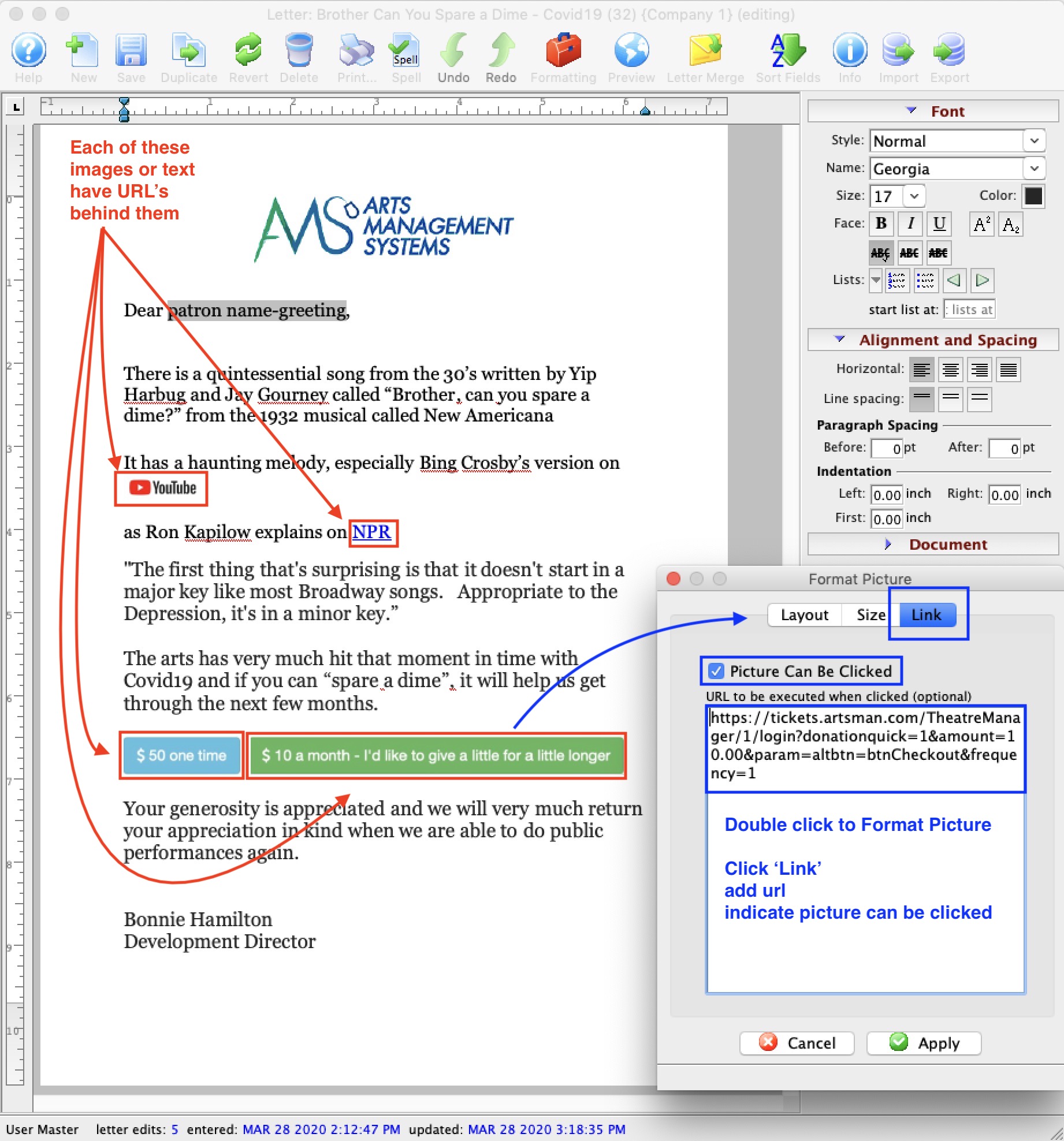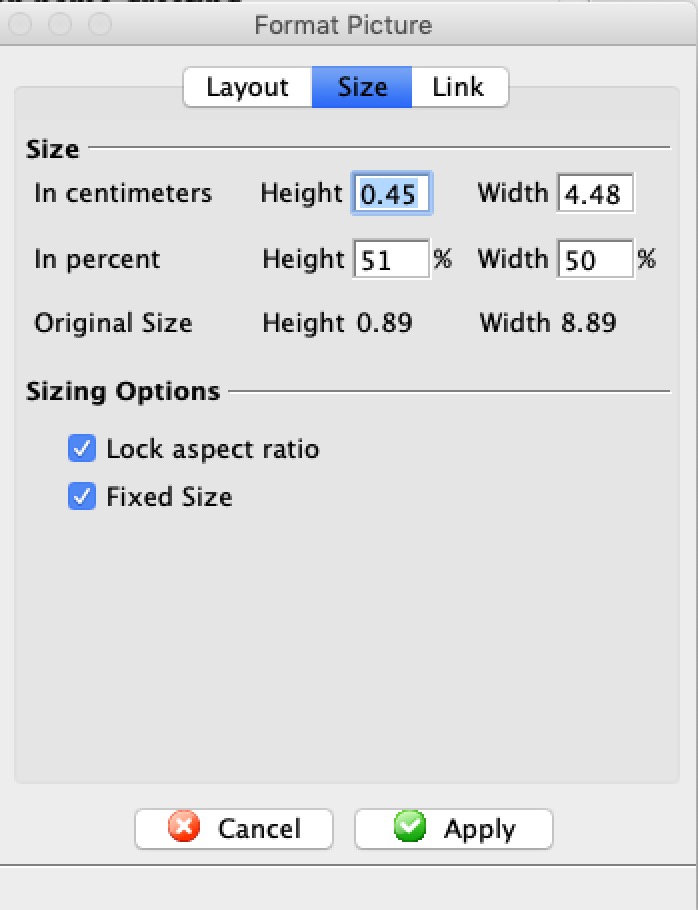 The general steps to create the letter were:
Type the content
Add merge field for the patron's name to make it feel personal
Add the images by:

Clicking the cursor where I wanted an image to be placed
Drag the images onto the document from the desktop (company logo, youtube logo, $50 one time, $10 a month)
If you get the image in thr wrong spot, you can cut/paste it, or drag it.
If the image is too big, DOUBLE CLICK on it, click the size tab and indicate how you want it scaled (refer to the image to the right)

once you have the document looking like you want it, you add a URL one of two ways:

for images (see sample instructions in the full document above)

double click on the image again
click on the link tab
Click on picture can be clicked - if you don't do this, then the image will not respond top clicks in the users mail client when sent as an email
Paste the URL into the area for the URL. NOTE: make sure you try the URL in a browser before pasting it here

for text links:
What does the eblast look like?
It looks like a regular email sent to people. Theatre Manager tracks
who you sent the email to
and if they opened it or not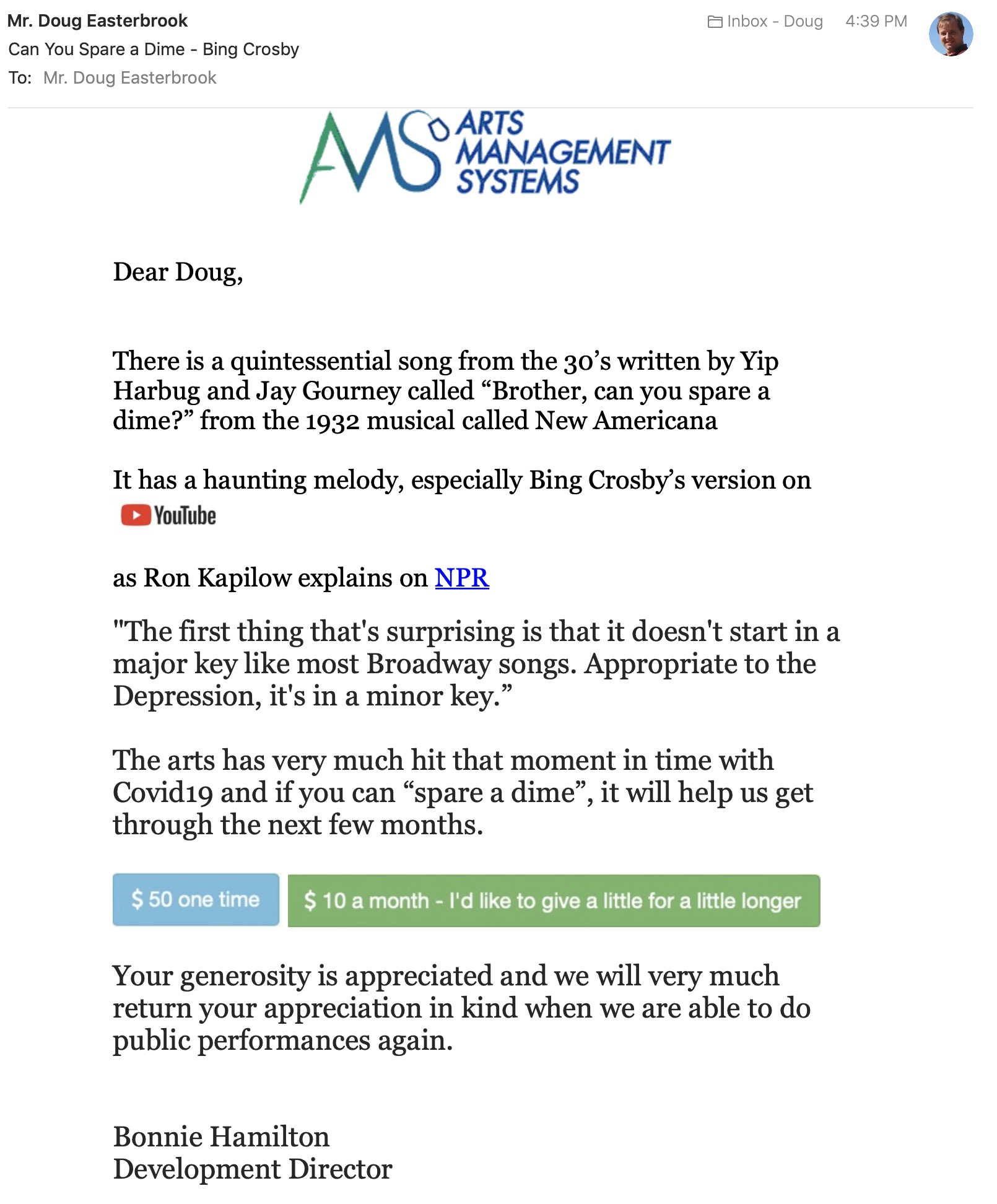 What does clicking on the donation buttons do
In the sample letter, I clicked on both buttons to show the effect and logged in. Because I clicked on them one at a time, both donations got added to a shopping cart as per the image below. The buttons below are included and active in case you want to try them.
This illustrates an e-blast with a one button donation ask for specific amounts. All the user would need to do is log in (or create an anonymous profile that you can merge later) and pay. A donation can be done in 3 button clicks.