| | |
| --- | --- |
| | After making your final changes to the graphic map, you should save it to the database so that you can retrieve it later on - should you want to alter and aspect of the map or use it to make another pricing map for dynamic pricing.. |
Saving the original (Powerpoint) copy of the Map into the Database
Saving the original file that was used to create the maps:
Select the Description tab on the Pricing Map editing window.
Click on your powerpoint document
Drag it on top of the button that will be labelled 'Import PPT File' or 'Update PPT File' as indicated below
Release the mouse
If the message at the bottom of the screen indicates 'Source PPT document imported', you are done.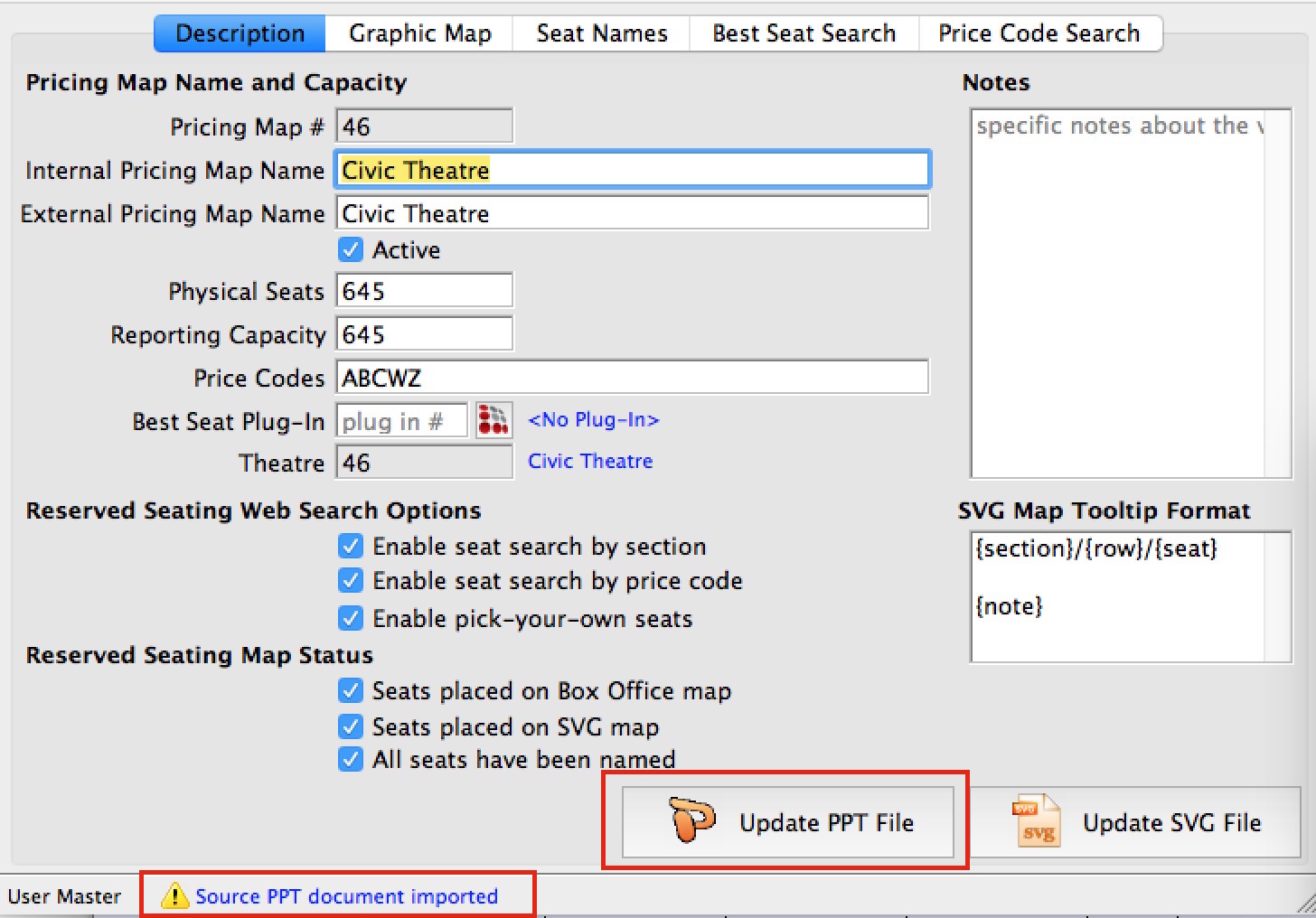 Exporting the Original PPT Map from the Database
If you have saved the original source drawing/map in the database as recommended, you can export it out again. Traditionally, we have used Powerpoint to create maps, but it has always been possible to use other drawing tools like LibreOffice or a WMF drawing tool.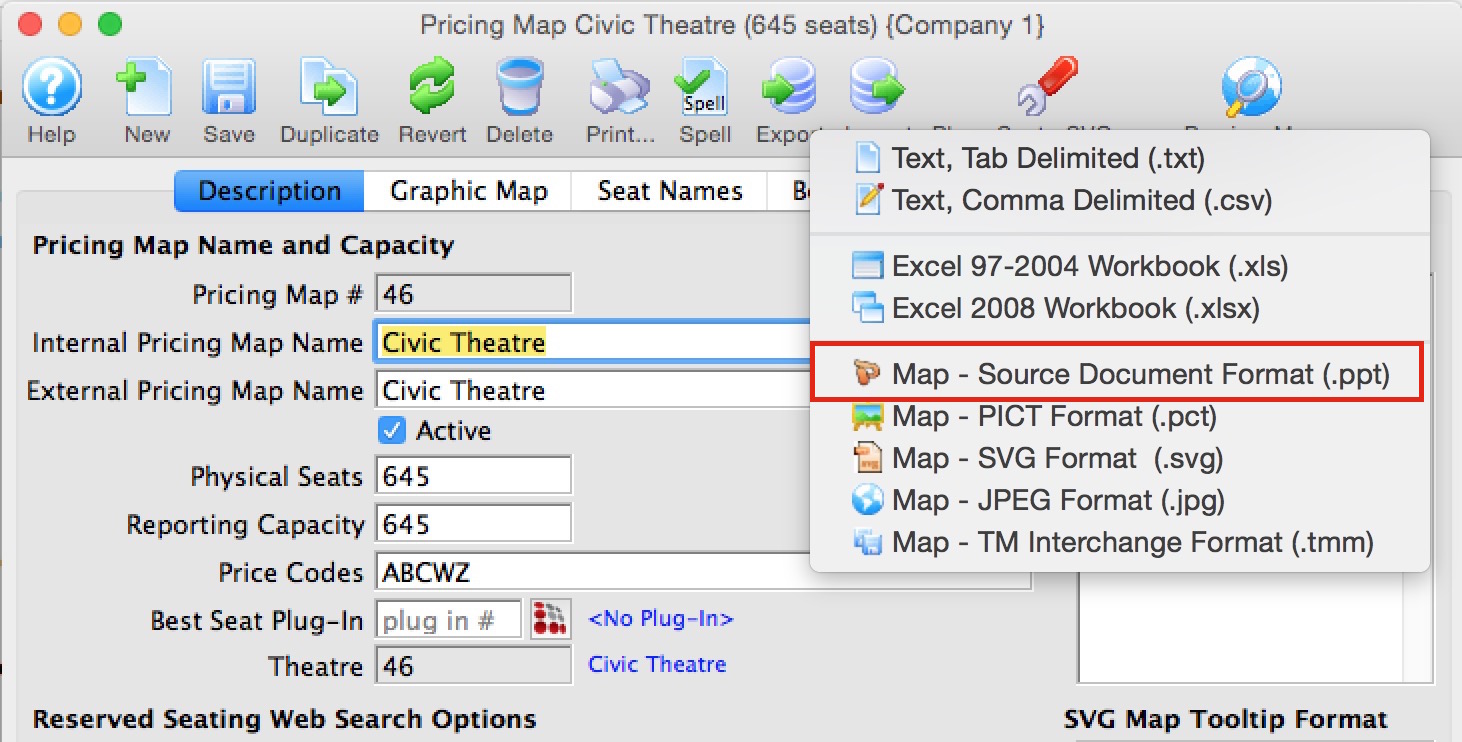 Click on the Description Tab
Click on the Export toolbar icon at the top of the screen
Select Map - Source Document Format (.ppt)
Select the location to save the file- the desktop is a good place for working with it. It will default to a name that matches your pricing map name.