You can find the current totals for each pin pad by:
finding the EMV device record in the list of devices
Clicking the PinPad total button on the window as indicated below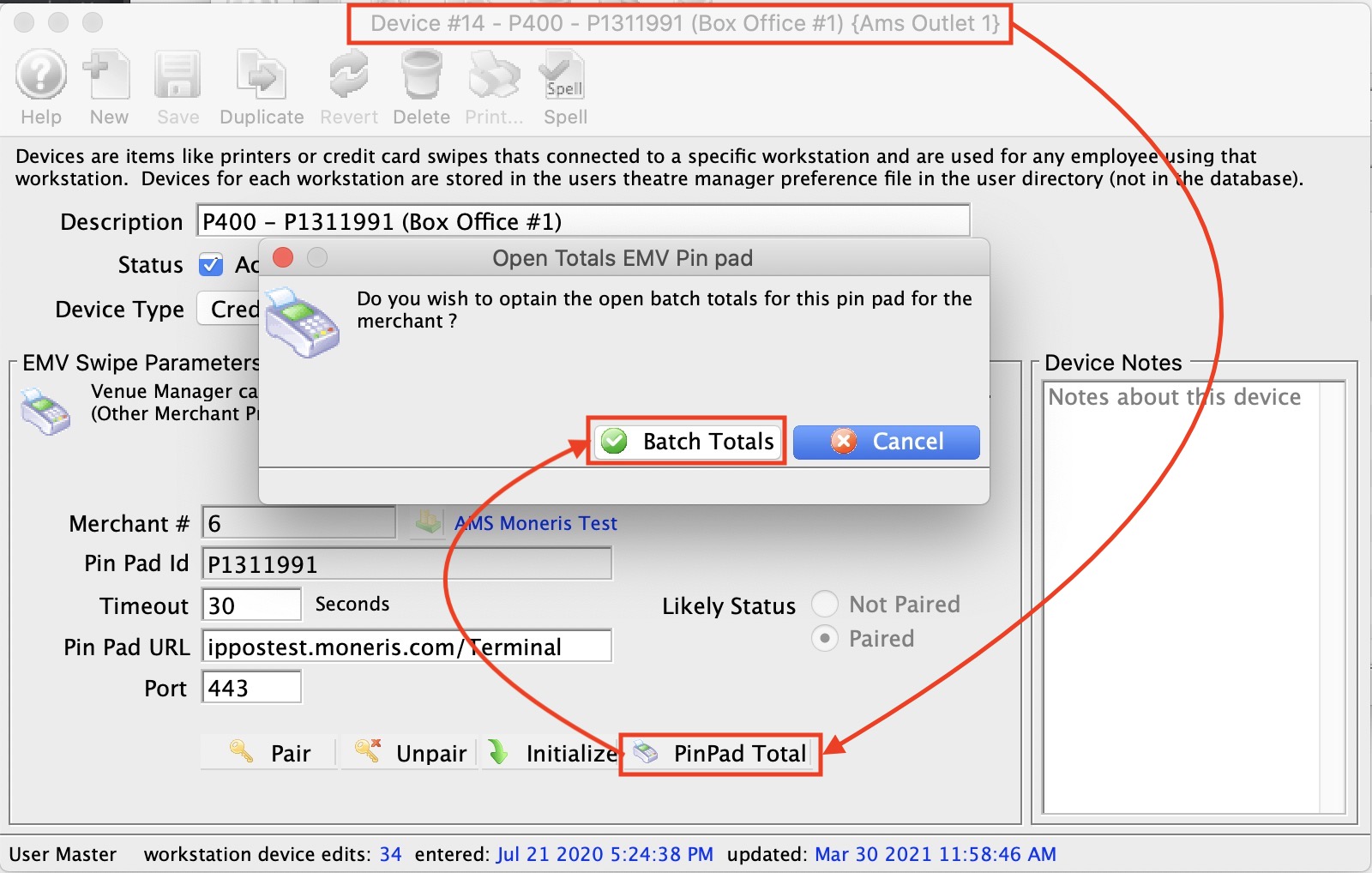 This submits the 'OpenTotal' transaction to Moneris and should come back with a window showing device totals at the top for various transactions, per the image below.
These values can be explained to you by your Moneris representative. In general, the will show things like:
Transaction counts
Transaction Totals
for various types of transactions sent to the pin pad.
If you do not see the image below:

make sure your pin pad is paired with theatre manager - it should be if you have been accepting authorizations and it has been activating
Contact Moneris to find out why. This command is used to check totals prioer to end of day