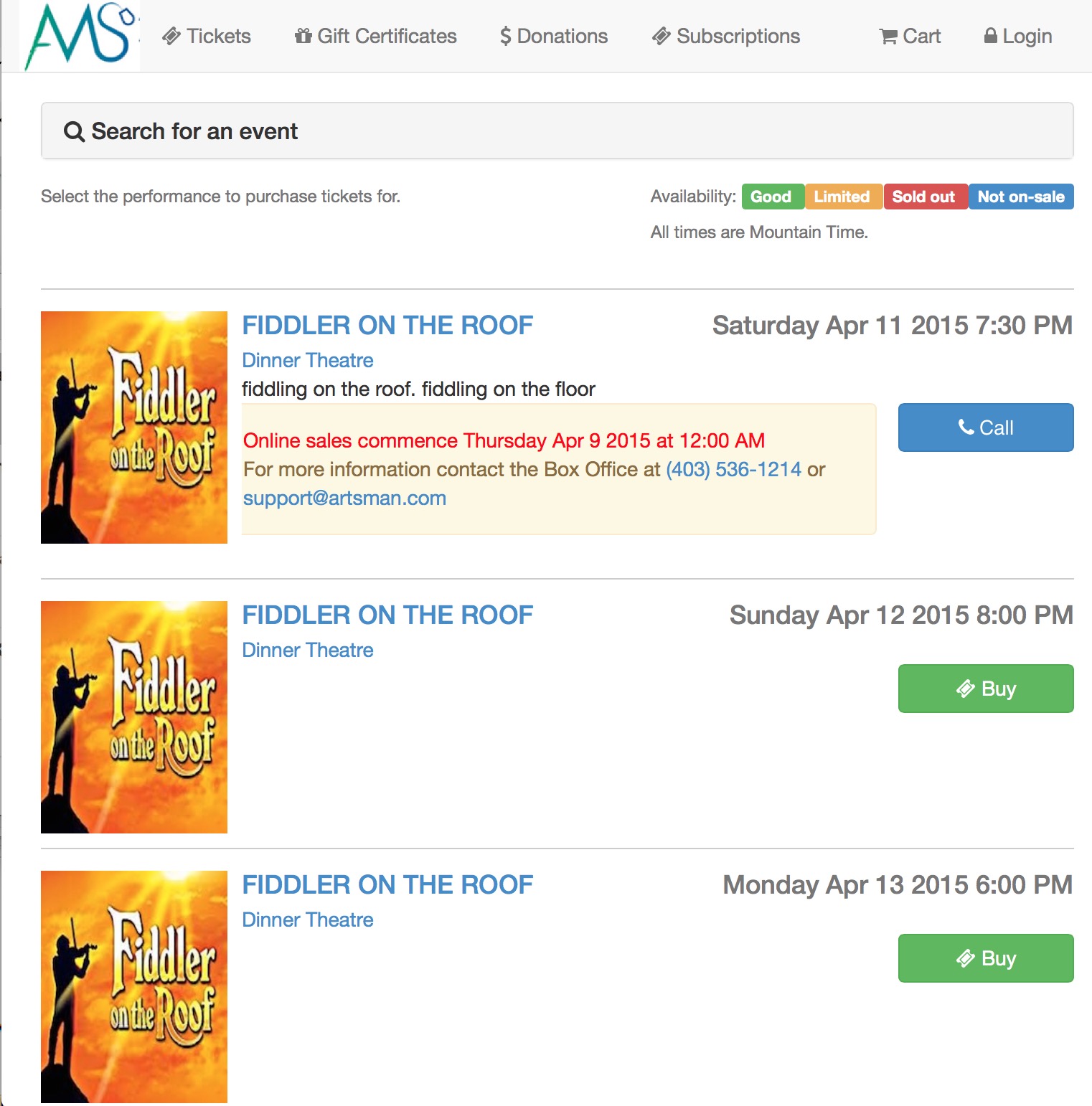 Description:
This is traditionally the first pages patrons see when accessing the online sales process. It's the default reference in the page
This page contains a list of all performances that have been made available for sale via the web within Theatre Manager.
Additional performances may be added to the list when a presales access coupon is in use.
The rowTicketEventAvailability.html template can be edited to change the percentage and font colour in the Availability column.
To edit the column widths this page, the rowTicketEvent.html and the rowTicketEventNotOnSaleYet.html page need to be updated. The later will ensure the contact of the page displays correctly.
Questions and Answers:
Q: How can the Availability options column be changed?
A: The text in the Availability column is located in the rowTicketsEventAvailability.html page. By accessing this template the percentage level for availability can be altered. In addition the colour of the text and the wording can be altered as desired.
____________________________________________________________
Location:
htdocs/1/WebPagesEN
Able to Call Page(s):
Called By Page(s):
Any page containing the navigation buttons.
Page(s) Referenced: