TMfutureTickets.html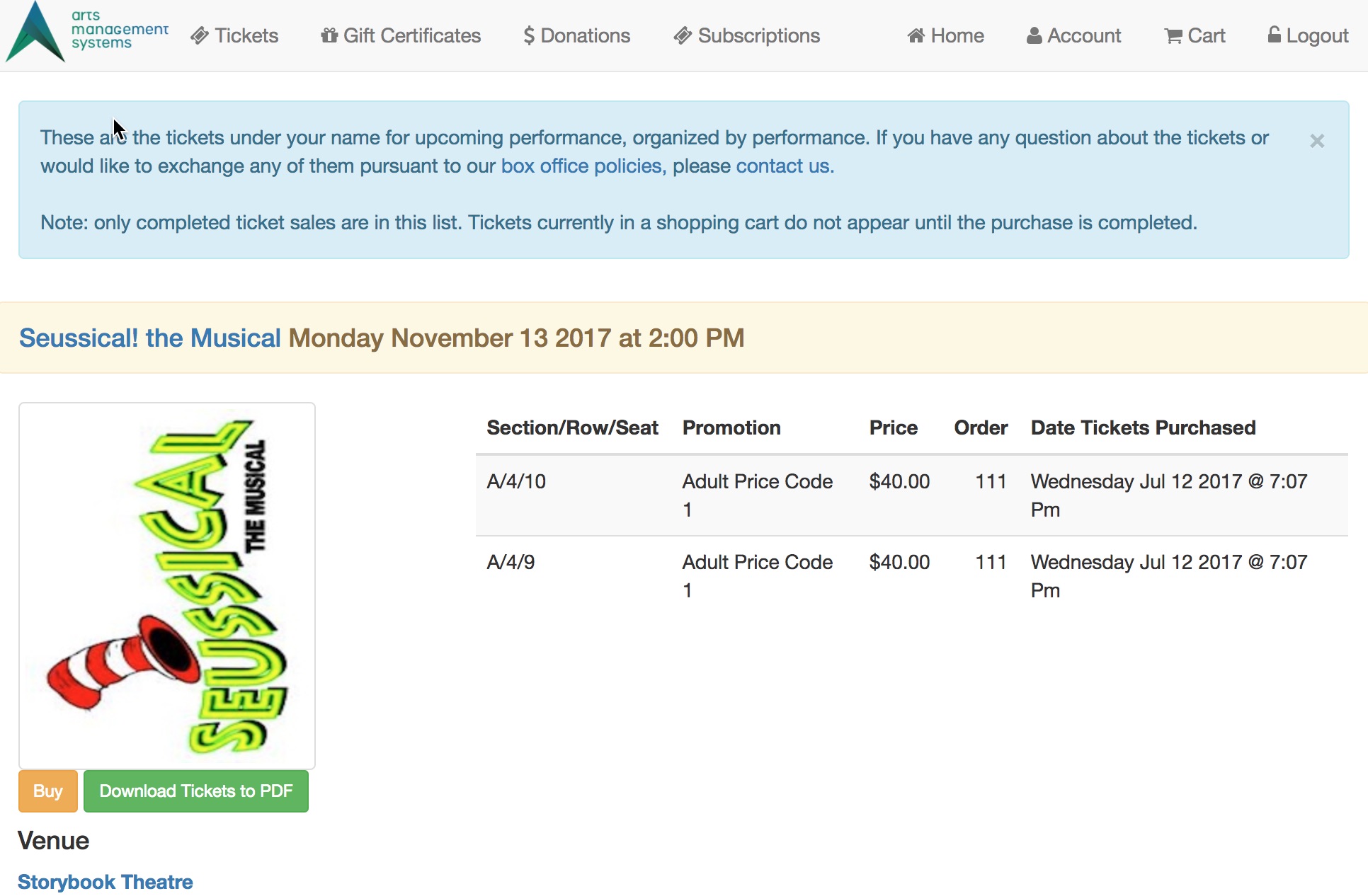 Description:
Presents a list of tickets to future events purchased online.
Patrons can review their upcoming events
Patrons can print their tickets or generate a PDF of the ticket if these features are enabled for the Event.
Special Variables:
F_HTML_HISTORICAL_CART_LIST - the list of future tickets belonging to the patron
F_HTML_HISTORICAL_CART_LIST_PRINTABLE_COUNT - the number of tickets in the list that can be printed at home
F_HTML_HISTORICAL_CART_LIST_COUNT - the number of tickets in the list
Location:
htdocs/1/WebPagesEN
Able to Call Page(s):
The companies web site as it appears in the Company tab of Setup >> Company Preferences within Theatre Manager.
Called By Page(s):
Page(s) Referenced: