Theatre Manager accommodates media management. This feature can be used to track members of the media and various attributes about them as patrons. The attribute information is found under the 'Media' or 'Press' tab. Correspondence with the media should be place under the Letters tab.
Media Management can be found under the Media

tab in the Patron window.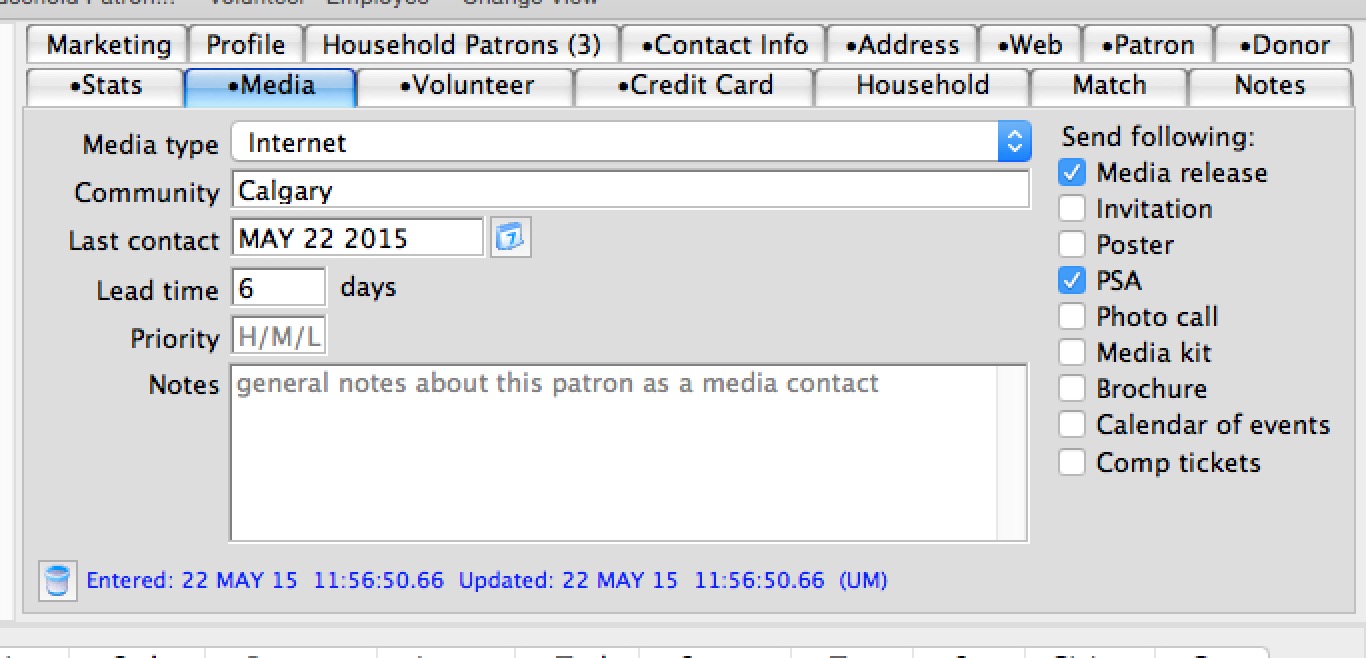 For more information on this tab click here.