TMcheckoutProcessing.html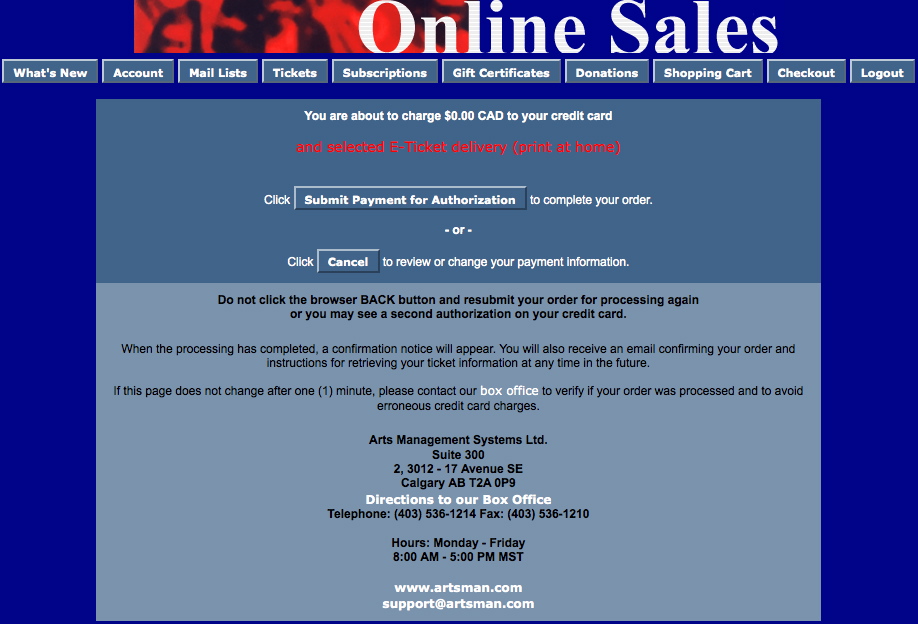 Description:
The final confirmation page before the payment is processed against the patrons credit card.
This age will automatically refresh when the payment is finished processing within Theatre Manager.
Location:
htdocs/1/WebPagesEN
Able to Call Page(s):
The companies web site as it appears in the Company tab of Setup >> Company Preferences within Theatre Manager.
Called By Page(s):
Page(s) Referenced: