TMcheckoutConfirmation.html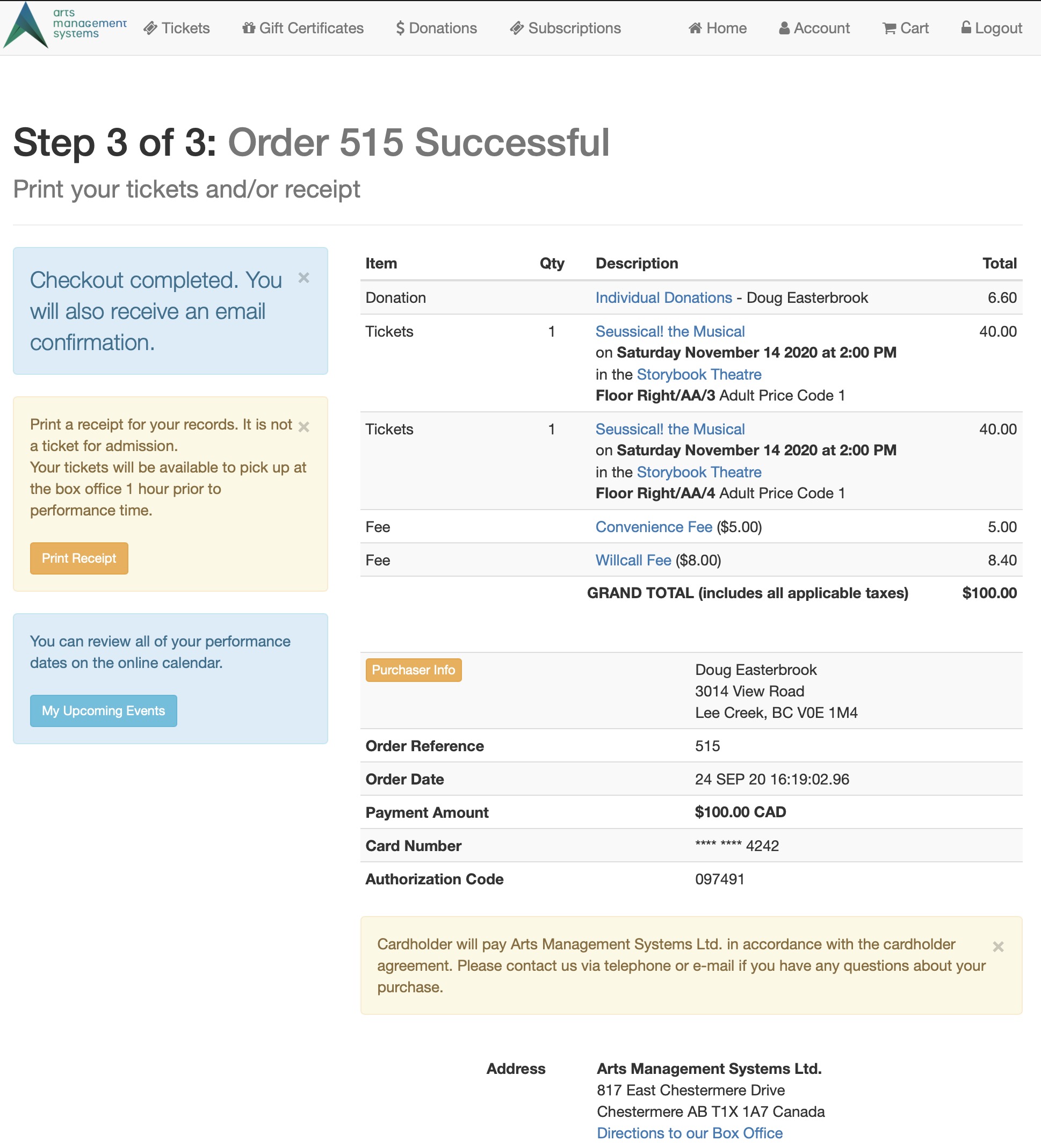 Description:
This is the confirmation page listing a break down of the items within the Patron's Order.
This page allows the patron to print a copy of their purchase much like a receipt. Theatre Manager will also email the patron a confirmation receipt as a part of the purchase process.
Many of the fields within this page are pulled directly from Theatre Manager based on the patrons purchase.
If the Print At Home Tickets option is checked in the Web Options tab of Setup >> System Tables in Theatre Manager a third button will appear toward the top of this window. The button reads Print Tickets and is designed to print out a paper copy of tickets (complete with bar code) to be presented at the venue for admittance.
Location:
htdocs/1/WebPagesEN
Able to Call Page(s):
The companies web site as it appears in the Company tab of Setup >> Company Preferences within Theatre Manager.
Called By Page(s):
Page(s) Referenced: