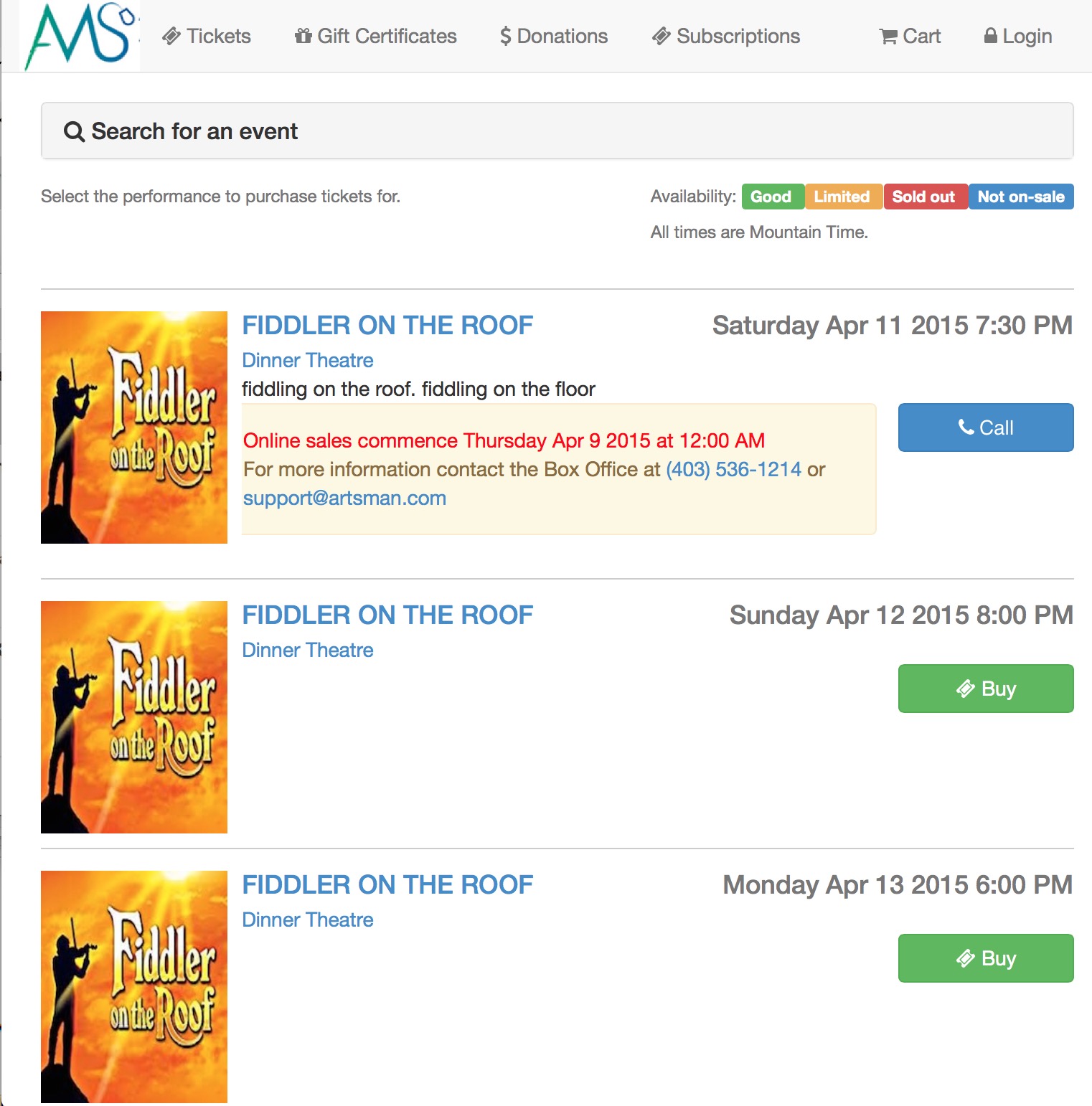 The following are examples of what a few of our many venues using Theatre Manager web sales have done to the sample web pages. It gives you an idea that the sky can be the limit and a fair degree of personal branding is very possible very easily.
When visiting these sites, make sure and click on the 'tickets' or 'Buy' or 'Buy Now' buttons on these sites. You can also look at the our responsive web page demo web site if you prefer (the page shows a sample image and lets you play).
Responsive Web Pages using Bootstrap
Twitter Bootstrap is the industry leading go-to technology used for web sites that respond automatically to the type of device that the web page is displayed on. Web Pages using Bootstrap look great on mobile devices, tablets, computers and Smart TVs.
Samples of Web Sites using Course
Samples of Web Sites using Custom Donations