As patrons purchase tickets for Courses, they are automatically added to the Attendance Tab for that Course. Before the date of the first Course (or class), the attendance list can be viewed and printed. Once the first date arrives, the ability to set Attendance Reason is enabled via the Attendance Tab.
The image below shows the Attendance Tab for a Course which is set for a future date.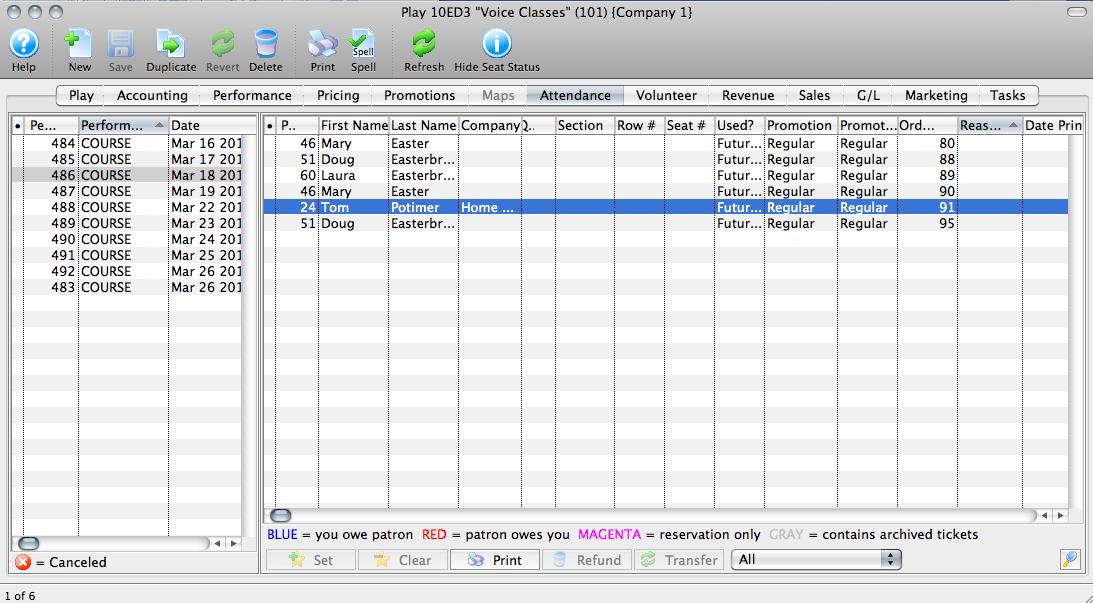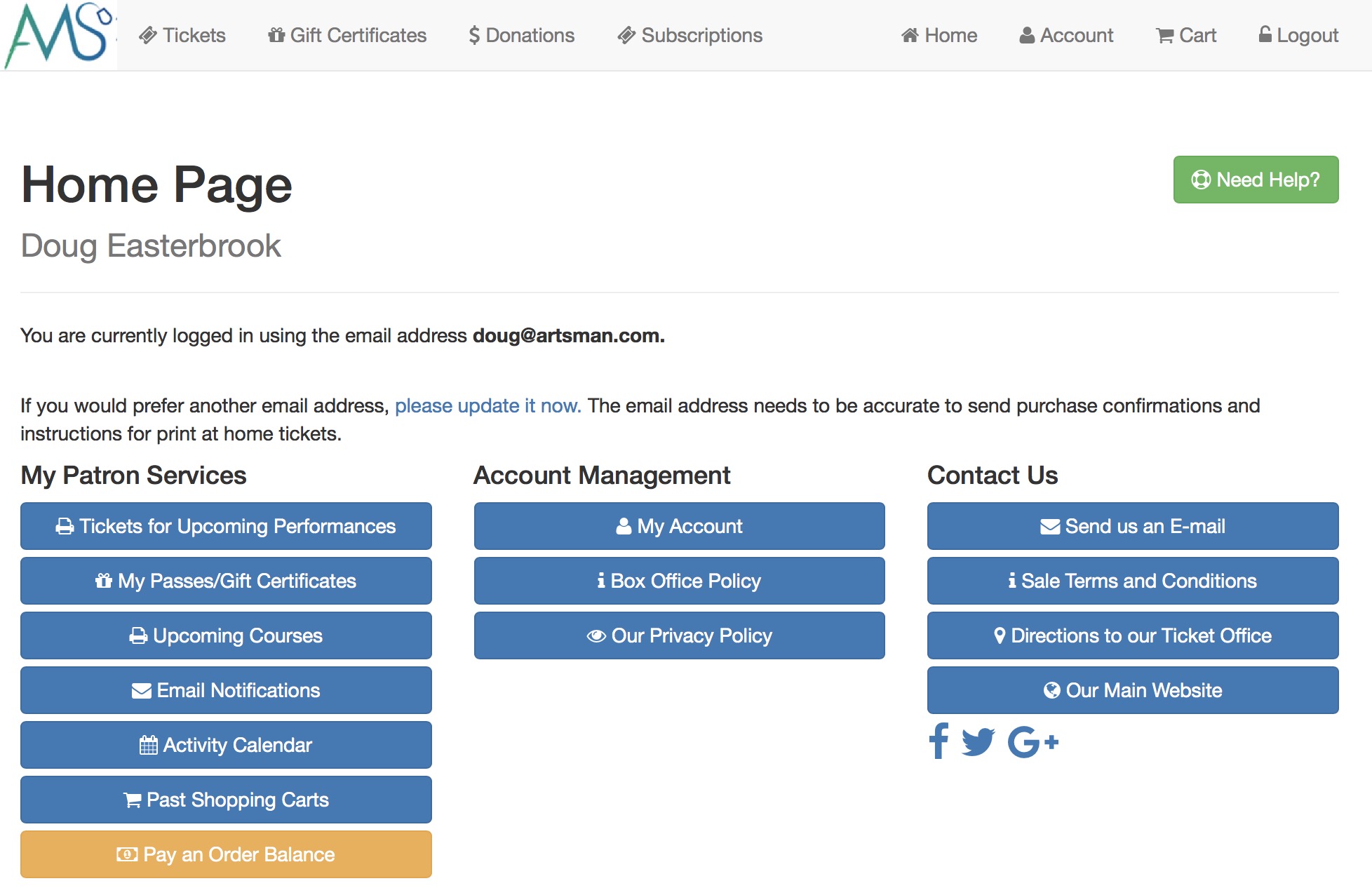 Patrons setting own absence reason for courses
Patrons may be able to set their own absence reason in advance of the class using the web site. There is a button that is typically on the Home page called Manage Courses.
If this feature is allowed, you will want to set some absence reasons in code tables as being Patron Useable. The patron can then select the reason from one of those defined in code tables that they are allowed to use.