End of day pin pad settlement
If you are using Moneris Pin Pads for authorizing credit cards at the box office, Theatre Manager will:
set the proper amount on the device for each authorization or refund
Capture the partial credit card and token to create the payment record in Theatre Manager
Interrogate the machine totals during end of day to make sure they match - and-
Settle each pin pad that has a balance on it when you do the end of day that includes cards processed on it
Normally, there should be no imbalances. However, if you do get one, it may look like the message below that tells you

Which merchant account is affected - in case you are using more than one
which pin pad is out of balance - if you are using more than one
Out Of Balance Correction
If you receive an imbalance it will tell you whether the discrepancy is in the totals and/or the number of transactions. You may have to go to the device batch totals and find out which credit card charges should not be there and remove them from Theatre Manager and/or the device to make things balance.
The message will identify what Theatre Manager thinks is out of balance (money, and/or # transactions, and pin pad)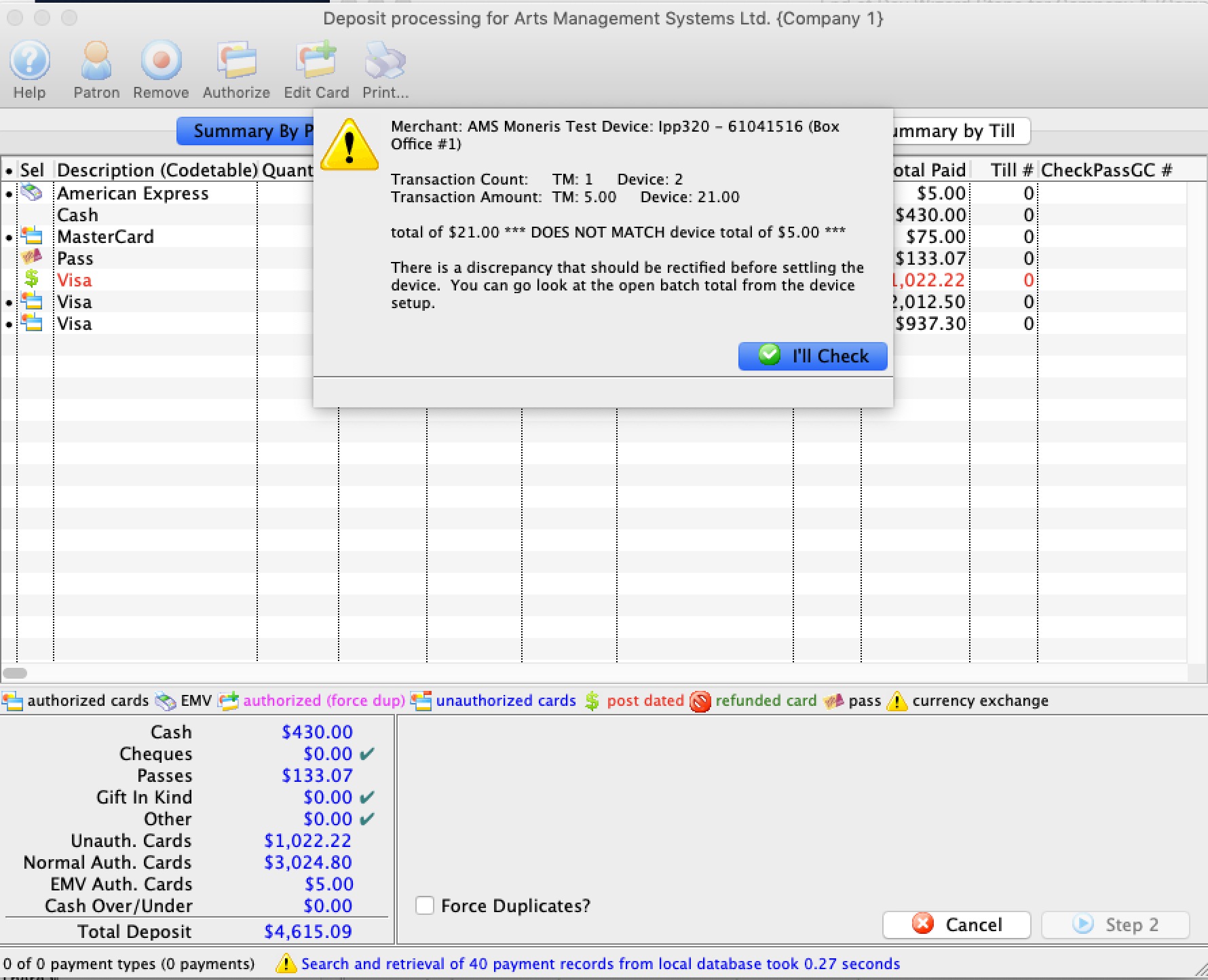 Who to contact first depends depends on who thinks they have more transactions
Use the following to determine who to contact:
Please look at the Batch Total on the device setup identified as being out of balance (see image for the button)
COMPARE that to the Payment Request List for the pin pad for the appropriate time span (since last pin pad settlement)
if TM thinks there are: