TMpass.html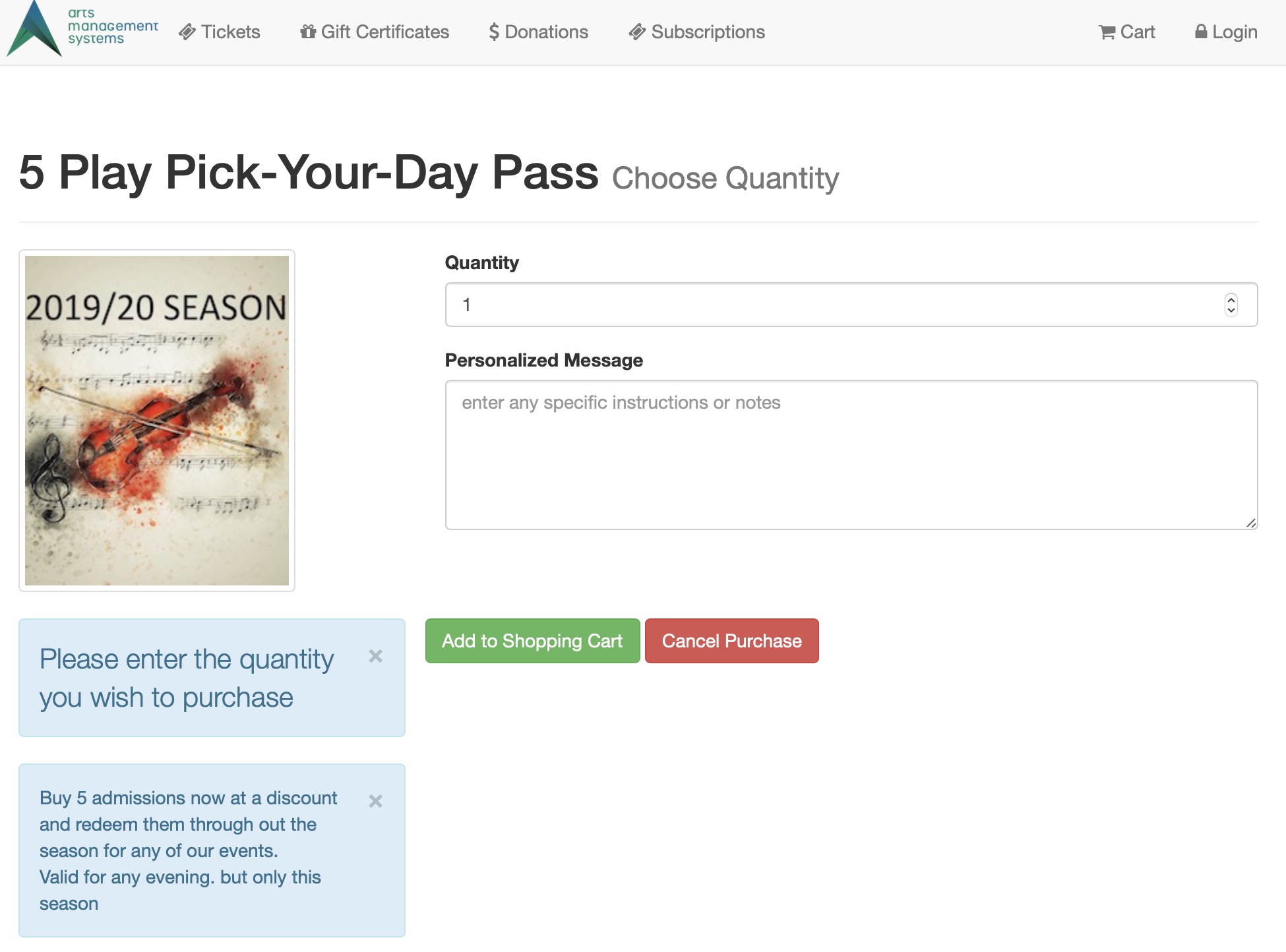 Description:
The TMpass.html page lists all items currently available for sale in Member Type area of Theatre Manager.
This page is accessed by the button that is titles Gift Certificate in the default web pages.
Often the button and this area of Theatre Manager are renamed to something like Pass, Gift Certificate, Sales Items or another option chosen by the organization.
Location:
htdocs/1/WebPagesEN
Able to Call Page(s):
Called By Page(s):
Any page containing the navigation buttons.
Page(s) Referenced: