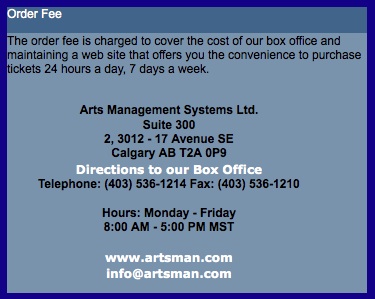 Description:
This is the web page called for online order fees.
The page pulls the name of the fee from within Theatre Manager.
The description of the fee is hard coded in the web page.
Location:
htdocs/1/WebPagesEN/tmFee
Able to Call Page(s):
The companies web site as it appears in the Company tab of Setup >> Company Preferences within Theatre Manager.
Called By Page(s):
Page(s) Referenced: