In this step, you can make a global change to the people that are working on the tasks in a project. If you see people who are no longer employees or volunteers, or if new people have taken over their roles, you may want to assign different people. When Step 5 opens, you see a list of all task participants in the original project. You can retain these assignments or you can change or delete the Replacement workers.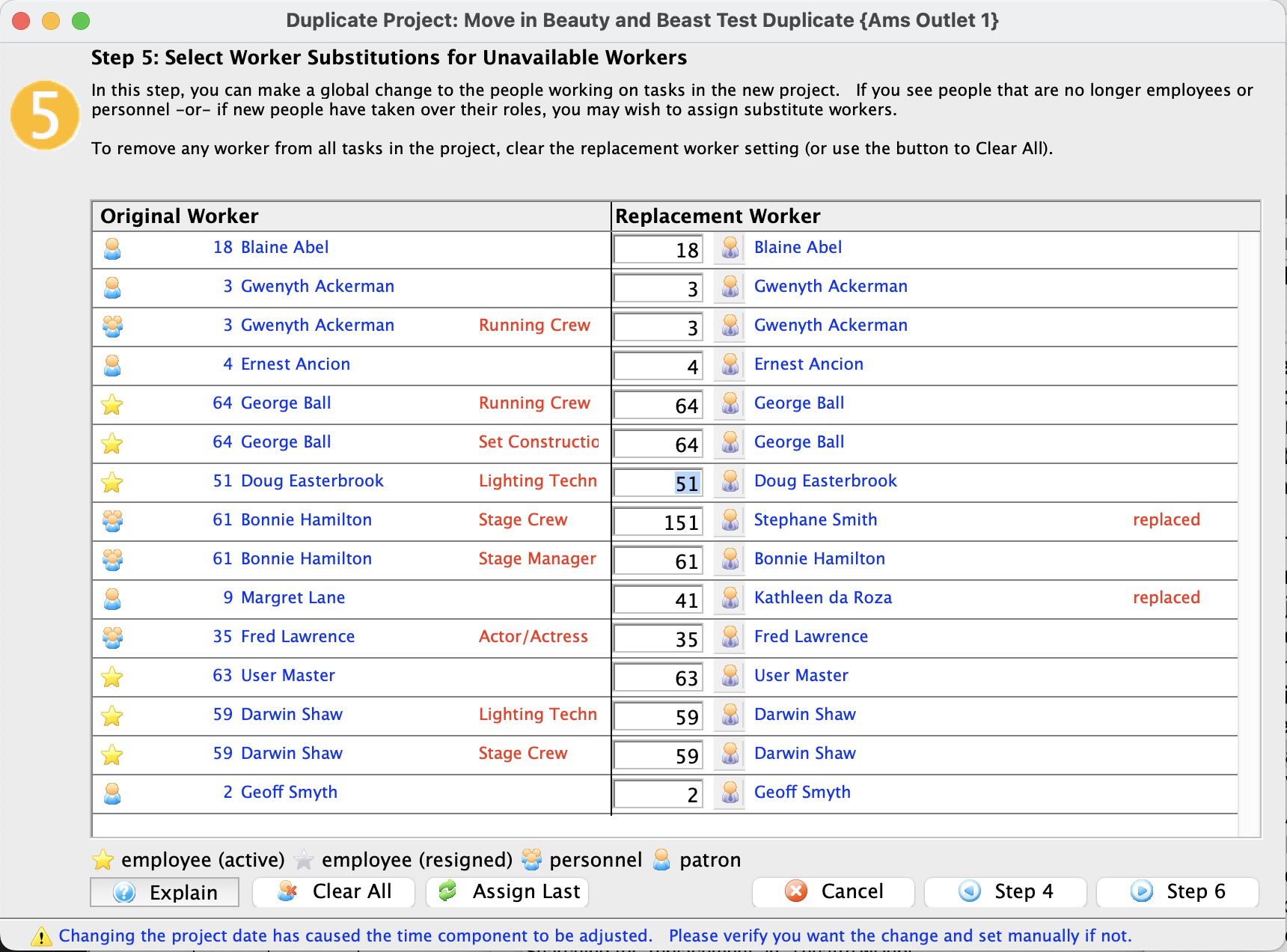 To Change the Workers:
To remove a worker, change the assignments to employee #0.

This removes the person from the Task Participants.

To change a worker, click the button.

If the individual is an employee or Patron, you have the option to select which list to choose them from Patron or Employee.

If the individual is a Volunteer, the Volunteer List opens for selection.

To remove all of the Replacement Workers, click the Clear All button.

All of the Replacement workers are removed.

Click the Assign Last button to assign all replacement workers to whom they were originally assigned to.

This is the default setting when the window opens.

When you have updated Step 5, click the Step 6 button.

To cancel the Duplication, click the Cancel button.

To return to Step 4, click the Step 4 button.